Performance-driven Facebook Advertising Agency since 2016...
Unlike other Facebook Advertising service providers for Small Businesses; we are experienced, energetic and obviously trend-setters.
Get a Free Consultation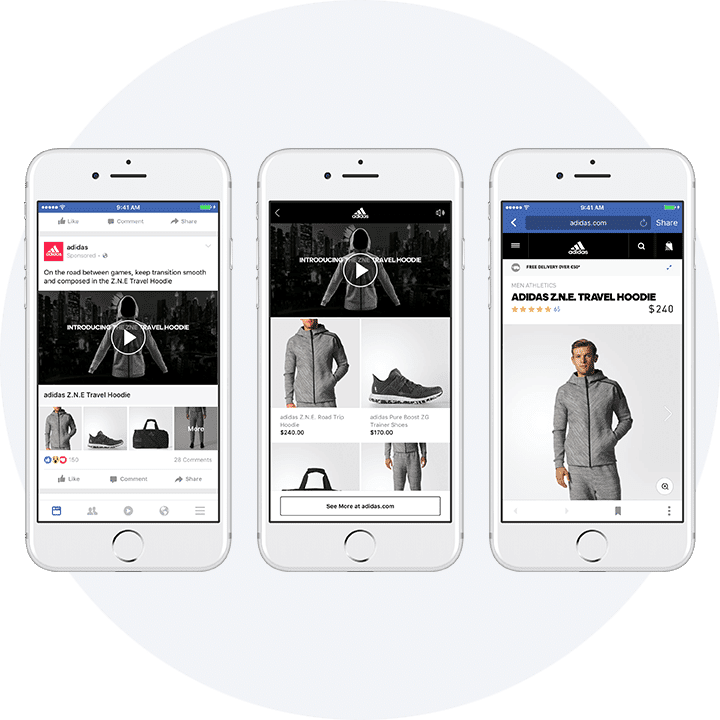 Service Pricing
Pricing
Checkout Our Price Plan
Reach your target audience with our affordable Facebook advertising service.
Basic

Service Charge 34%

Ad budget between $10 to $39

15% VAT included
Payment Method: bKash/Bank

Learn More

Standard

Service Charge 32%

Ad budget between $40 to $89

15% VAT included
Payment Method: bKash/Bank

Learn More

Premium

Service Charge 30%

Ad budget $90 or above

15% VAT included
Payment Method: bKash/Bank

Learn More
Other Services
Service
Grow Your Business Online
YouTube Video Ads

Reach potential customers and have them take action when they watch or search for videos on YouTube.

180° Advertising Solutions

Connect your brand with the target audience in the most effective way possible.

Redirect Traffic

Display your website on thousands of constantly different domains matching your target audience.
Client Reviews
Client
Happy clients, happy us
the best ad agency ever i hv come throught..its a pleasure working with u guys...the best knowledgeable, highly experienced and well behaved experts they have..lots of dua for you,may Allah fulfil all ur dream and take ur agency to the pick

one of the best ad agency i have come through! its really great workin with them!

Excellent service for all of you i think. i am impressed. they very friendly and very co-operative.

come here to get the best ad service.

vaiya apnader service a sottiey onek khusi ar sottie apnara coustomer der onek care koren and valo advice koren aj ekta page theke duita page er owner ami,,,, onek shuvo kamona roilo viya apnader jonno

Their service is excellent. The way they communicate with their client is very friendly and supportive.

taking their service from 1 month... I must say really good service and they know their work really well.... highly recommended.

Thank you so much ad71 to save my business and booming my business in a very short time... tremendous service with awesome behaviour <3 <3 <3

These guys are really great! They know what they are doing! I had some issues regarding my ad but they were patient enough to discuss with me and later on they solved the problem! Really recommend these guys! Thanks Ad71. May Allah bless you! 🖤

Been using their service for a long time now. got to say, without a doubt the best ad service provider in Bangladesh! keep up the good work 😃

নির্ভরযোগ্য একটি এজেন্সি 👌👌👌। খুব ভালো সেবা দিয়ে যাচ্ছেন আমাদের । ধন্যবাদ আপনাদের । এই পর্যন্ত ১০/১২ বার আমি সেবা নিয়েছি তাদের কাছ থেকে বিশেষ করে মাহদি ভাই অনেক চমৎকার একজন ভালো মানুষ, বুস্টিং করার আগে উনার আইডিয়া গুলো শেয়ার করেন তাতে করে বুঝতে সুবিধা হয় কেমন বাজেট এ আমার ভালো ফলাফল আসবে , শুভ কামনা রইলো আপনাদের জন্য :)

নির্ভরযোগ্য একটি এজেন্সি 👌👌👌। খুব ভালো সেবা দিয়ে যাচ্ছেন আমাদের । ধন্যবাদ আপনাদের ।

I've got the best service from AD71. Even they have solved my product issues. Highly recommended.

Excellent service.. with cheapest rate. Totally satisfied with there service.

Advertising is very important for business promotion, and in my opinion, Ad71 is the best one to promote and advertise.

Ad71 is the best one to promote and advertise. Without this atleast I couldn't able to creat my dream business. Thank you Vaiya.

Till now got the best service from them and most importantly they willing to want to work they understand the need of their customer.

Good Service, Price Reasonable but Communication was Poor :)

অনলাইনে যে কোন ধরনের ব্যবসার প্রচার ও প্রসারের জন্য নির্দিধায় Ad71 - Advertising Agency'র সাথে যোগাযোগ করা সর্বোত্তম সিদ্ধান্ত হবে বলে আমি মনে করি।

business korara asa fira palam, tnx mahdi vai... really good service..

I've never seen such a helpful and friendly person before. Go ahead Mehedi vai I will be with you always.

Very good advertising agency. ....with cheapest rate. mahdi vai is too much helpful. tnx vai.

I got good response. i wish good luck for this page.

ami joss response paisi add diye tai ami hppy.... majhe moddhe fb theke prb dei tar jnno kono agency daiye na atao customer der o bujhte hobe.... ashaa kori in future eo joss spprt pabo shei khushite ami 5star diyesi :P

I m very happy and glad to have Ad71 for my business promotional issue. They are very realistic and authentic on there service. wish all the success to Ad71.

Very good advertising agency. ....with cheapest rate. Admin vhaia is too much helpful.

Satisfied with there service alhamdulillah.best of luck.

Excellent Service.....page owner are very much humble and dedicated. I Love Ad71 . Keep it up.

For business promotion they provide excellent service. ..very helpful. ..they update us time to time .. goodluckfor them.. :)

Just awesome service.. Olpo koroche new seller Dr jonno best option ai page..thanks..ame happy onader service a..